The Huffington post has just shown us the ultimate in luxury mansions in America.
If you are interested you could own this for a cool $250 million dollars!
This is what they say about it……..
If you're in the mood to drop a few hundred million on a mega mansion, have we got a listing for you.
The most expensive house on the market in America is listed for a cool $250 million, according to People. The palatial new property is located in the Los Angeles neighborhood of Bel Air, and was built by real estate developer Bruce Makowsky.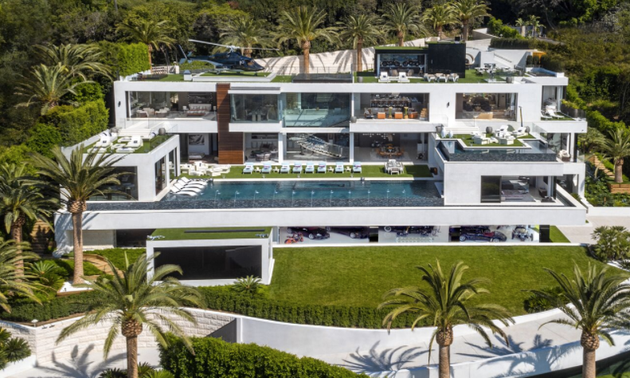 Coming in at 38,000 square feet, the property took four years to build. It has an embarrassing number of bathrooms ― 21! ― and some seriously over-the-top offerings: There's an outdoor hydraulic pop-up theater, a second separate 40-person theater, a $30 million car collection that's included in the sale, a candy wall, bowling alley and so much more, according to a press release for the property.
The mansion also comes with seven full-time staffers to help tend to the two master suites, 10 guest suites, three kitchens, five bars, massive infinity pool, spa, gym and two wine and Champagne cellars.
Here's to hoping they can help dust off some of the 100 curated art installations included in the home, as well.